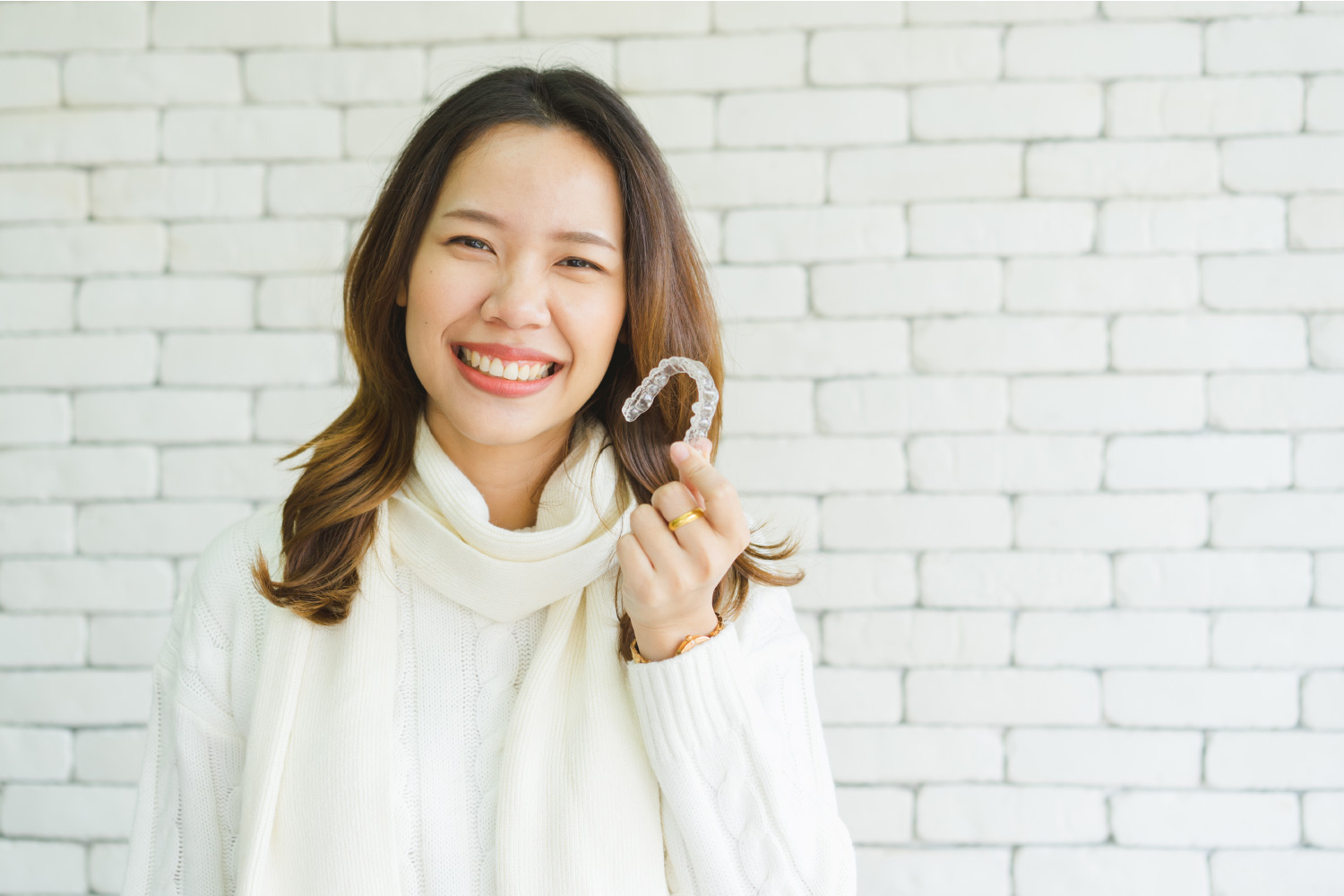 Is Invisalign Right for Me?
June 29, 2023 5:35 pm
---
Invisalign is a type of clear aligner therapy great for people with mild to moderate alignment issues. Unlike conspicuous metal braces, smooth Invisalign trays are removable, clear, and comfortable. And depending on your unique case, treatment is relatively fast! Choosing Invisalign as your orthodontic treatment may be the right choice for you if you meet the following criteria:
Mild to Moderate Misalignment
Clear aligner therapy can fix many problems, such as overlapping teeth, open bites, crossbites, underbites, crowding, overbites, and tooth gaps. However, extremely rotated teeth and certain bite issues are too severe for Invisalign to correct. Some patients' misalignment may be more efficiently treated with traditional braces.
Healthy Teeth & Gums
Before starting Invisalign, we'll need to check your teeth and gums for tooth decay or gum disease. We can fix cavities with fillings while improved oral hygiene can usually reverse gingivitis, the first stage of gum disease. Advanced gum disease may need deep cleanings with antibiotics, scaling, and root planing.
You Will Be Compliant During Treatment
It's important to understand your responsibilities before starting Invisalign! To keep your straightening schedule on track, you'll need to wear the trays for 20-22 hours a day. You also need to remove the trays when you eat, drink anything other than water, and clean your teeth. The trays need to be rinsed every time you remove them and thoroughly cleaned at least once every day. Invisalign could be the right treatment for you if you're committed to following these instructions.
Invisalign in Columbia, MD
Dr. Morse is a Platinum+ Invisalign Provider, which means our practice has achieved the highest-level quality and expertise in Invisalign treatment! If you've always wanted a straighter smile, please contact us today to schedule a consultation at EMJ Dental Studio. We can examine your smile and discuss your goals and budget to determine if clear aligners could be right for you.
Contact Us
Categorised in: Cosmetic Dentistry