Invisalign® Clear Aligner Therapy
in Columbia, MD
Are you interested in straightening your smile but hate the idea of wearing noticeable, bulky metal braces? EJM Dental Studio would love to invite you to schedule an Invisalign consultation with our team. Dr. Morse is a platinum-level Invisalign provider, and she has helped hundreds of patients achieve beautiful, straight smiles using Invisalign clear aligner therapy. Want to learn more or schedule your next visit with us? Feel free to give our office a call or text "My Smile" to 410-429-7434 to get started!
Contact Us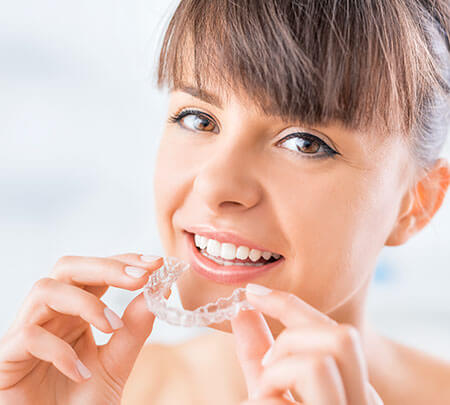 What are the benefits of Invisalign?
Patients choose Invisalign over other orthodontic methods for a variety of reasons. For starters, Invisalign uses patented technology to create custom clear aligners that are nearly invisible on the teeth and comfortable to wear for many hours at a time. Clear aligner therapy also allows patients to remove their aligners to eat their favorite foods and brush and floss with ease. In addition to all of these benefits, Invisalign straightens teeth quickly and effectively, with average treatment times ranging between 6 and 18 months.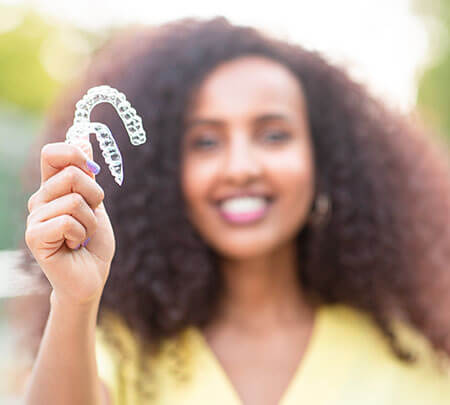 What does the Invisalign treatment process involve?
Once your Invisalign consultation is complete and we have your X-rays and digital impressions, your first set of custom clear aligners will be shipped to our office. We will have you come in, try them on, and ensure they fit well before sending you home with them. Patients should strive to wear their clear aligners as often as possible, or any time they are not eating, drinking something besides water, or brushing their teeth. We will also schedule a few appointments for you to visit our office so we can assess your progress and provide you with your next set of aligners.
iTero® Digital Impressions
Traditionally, patients used to be required to bite down into trays of goopy dental putty to have impressions taken for orthodontic treatment. With Invisalign, digital impressions are done using an iTero digital scanner to create very precise impressions. This is typically a quick and comfortable experience for patients, as it involves running a handheld device over the teeth while it captures thousands of images—no putty required!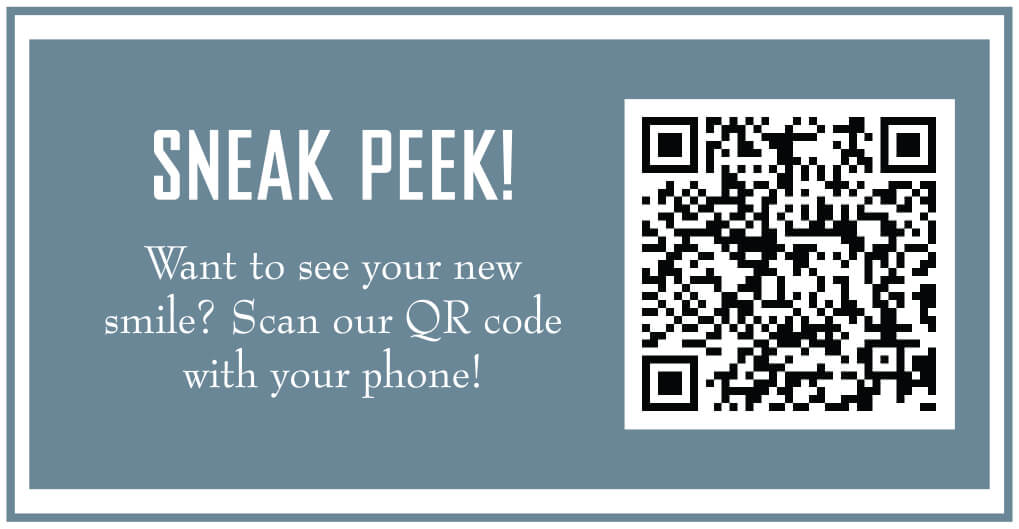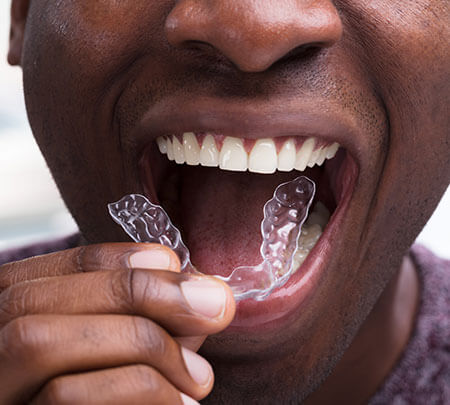 How long will my Invisalign treatment take?
The exact length of a patient's treatment plan depends on several factors. Before your treatment begins, our team can provide you with an estimate for how long we believe you will be wearing clear aligners. Once your treatment begins, it's essential that you wear your Invisalign aligners as frequently as possible and attend your Invisalign checkups to keep your treatment plan on track. Not wearing aligners consistently can cause the teeth to begin shifting back to their original positions and prolong treatment.
Want to learn more about Invisalign? Our team would be happy to help! In addition to being insurance friendly, our office also utilizes payment plans that are as low as $116/month with no down payment to help our patients get the care they need. Contact our office today!
Contact Us